Description:
> Romance into the wild !!!
> Everything is included and much more...
> 20 m2 (diameter 5 m and height 3 m).
Ability:
2 people
EQUIPMENT PROVIDED:
Real wooden bed, 100% cotton bedding set, cushions, plaid, bedside tables, high power lanterns, clothes rack, bed chest, carpet, decorations, small living room, pennants garland, light garland, wrought iron lantern rack, doormat.
SERVICES INCLUDED:
Beds made on arrival.
Final cleaning included.
* Free from 20 bell tents booked and half-price from 10 bell tents booked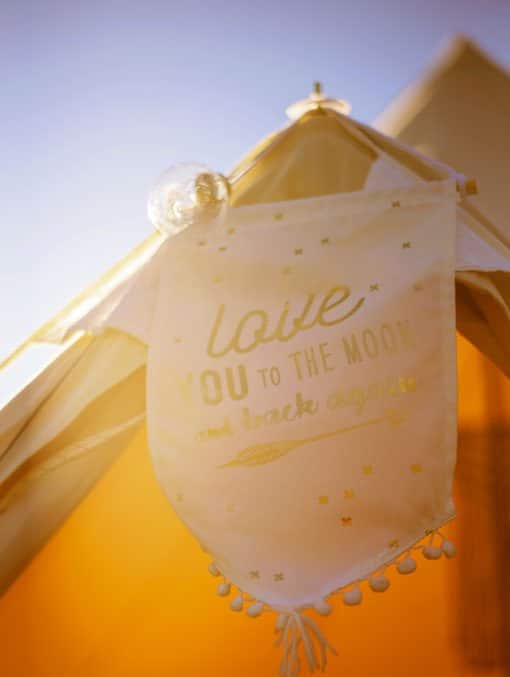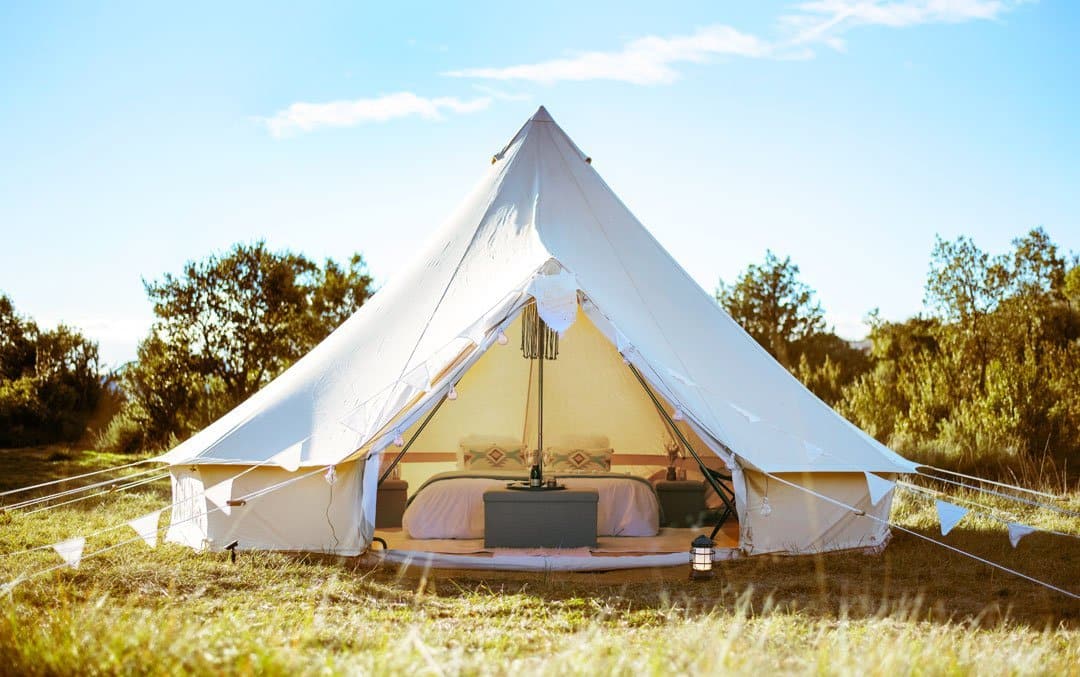 Mon Wedding Camping is a brand of the company Ça Me Tente - Hôtellerie nomade since 2014.