ALL YOUR GUESTS STAYING AT THE SAME PLACE, AT THE SAME TIME.
THE SECRET TO A STRESS-FREE MARRIAGE
Learn more
Here we go.
RENT A TEPEE TENT FOR YOUR WEDDING
Why a Wedding Camping?
Did you know that most couples who decide to get married outside their home region consider finding accommodation for all their guests to be one of the biggest headaches in planning their wedding? To avoid this, we set up charming teepee villages that allow you to accommodate everyone in the same place. My Wedding Camping has already enabled more than 250 couples to free themselves from the (endless) search for accommodation and thus save precious time in the organisation of their wedding.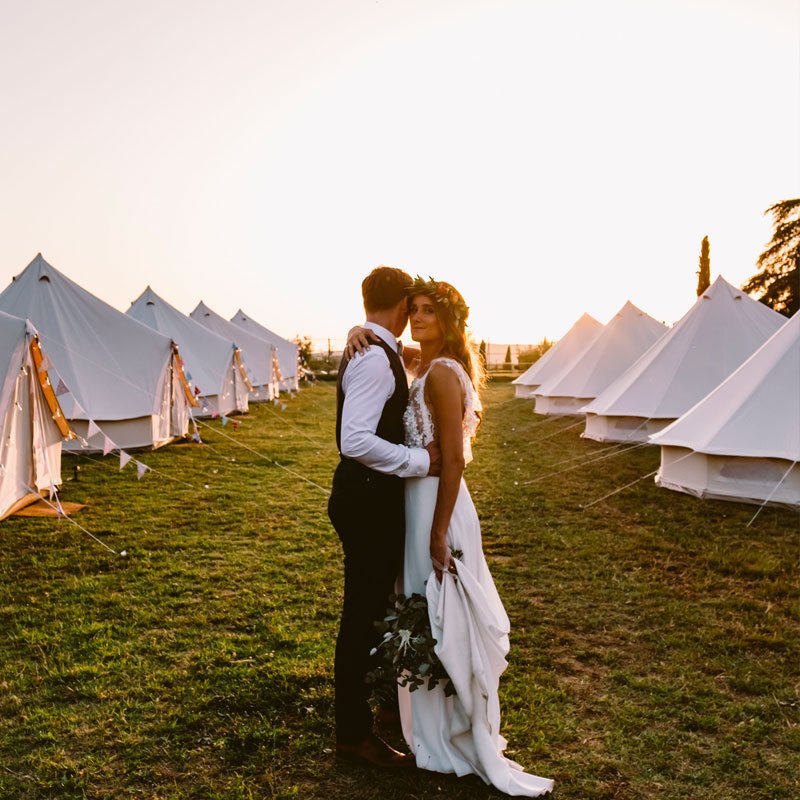 My Wedding Camping :
Frees you and your guests from endless searches for accommodation
Allows you to have all your guests at the same place
Provides an outstanding accommodation experience with your guests
Guarantees a good atmosphere, sharing and complicity with your guests.
Secures your return and that of your guests after a well drunk evening....
OUR WEDDING ACCOMMODATIONS IN TEPEE TENTS
Create the Wedding Campsite you need
Lovers who decide to celebrate their wedding as a Wedding Destination in the South of France love the Village tipis Mon Wedding Camping because they give them the luxury of being able to enjoy the presence of their family and friends for an entire weekend.
Clicks
The Tepee of Lovers
The Tipi des Amoureux is the most coveted of our tepees and provides all the comforts of the hotel, plus the bohemian chic charm.
The Family Tepee
The Family Tepee is ideal for a family of 4 people, your guests only have to put down their suitcases.
The Friendly Tepee
The Tipi Amical can accommodate up to 6 guests in single bed. Ideal for your single teenagers or friends, it is provided with 6 bedding kits on arrival.
FUTURE WEDDINGS
Need a Tepee Village for your wedding?
Create an incredible outdoor living space that your friends and family will love.
Here at Mon Wedding Camping, our team of experts is trained to visualise the potential of your reception area and offers you the layout of your tepee village in harmony with your surroundings.
Whether you are starting to book accommodation for your guests or are simply looking for more information about the possibilities available to you, Mon Wedding Camping offers great design ideas and tailor-made support.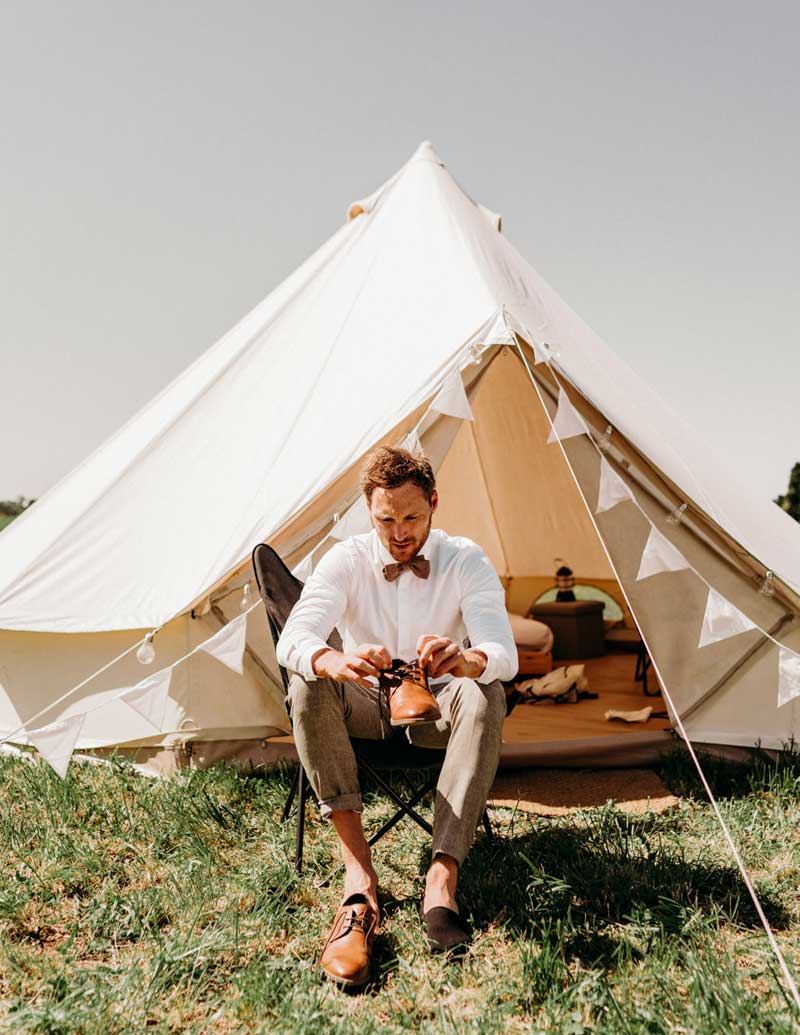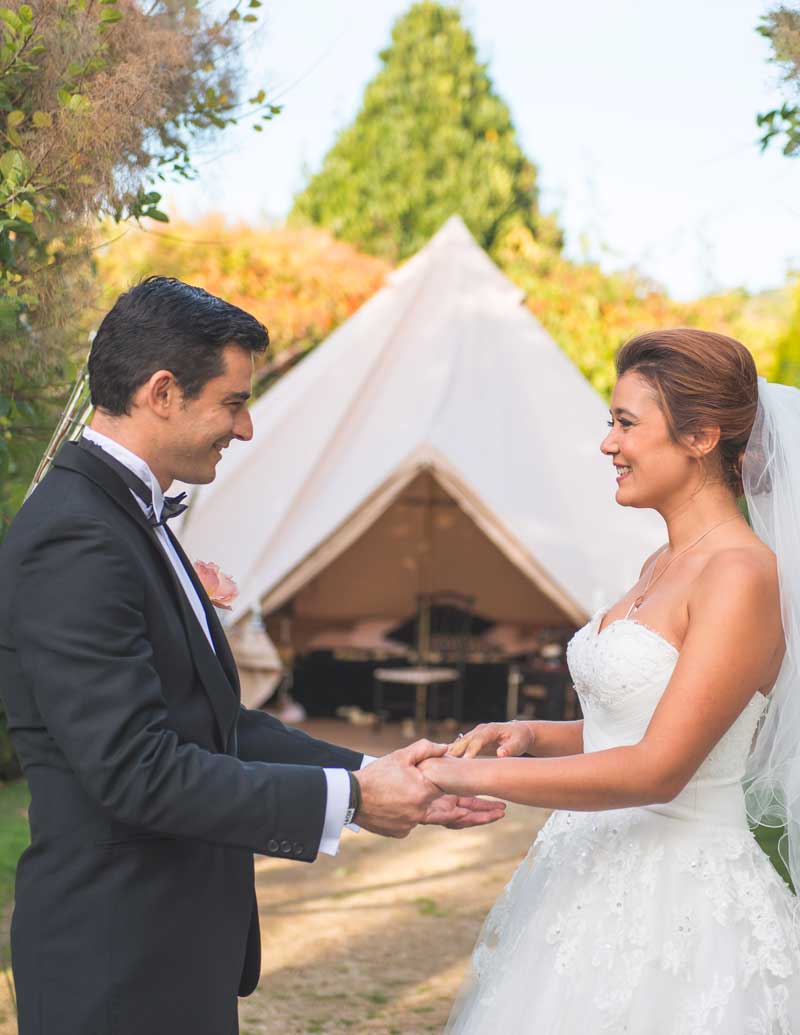 PROFESSIONALS
Need a Tepee Village for your customers?
If you are planning to install a Wedding Camping for your clients, why not install it with the best? The Villages Tipis Mon Wedding Camping gives you a subtle blend of luxury and authenticity while offering a variety of design options.
Our tipis are available in 2, 4 or 6 person versions to suit all tastes.
Offer your customers the best in functionality and style
How to organize the perfect Wedding Camping?
We work with individuals, venue owners, and event agencies on exceptional wedding projects. Find out what we have found to be the best expert advice for the successful organisation of your wedding campsite.
We have some wonderful clients
Mon Wedding Camping is proud to have contributed to the success of the most beautiful day in the life of more than 250 couples from France and abroad... 
I really loved the service and the teepee tents! It was beautiful, comfortable and very practical since we got married 1000 kilometers away from home! Plus they are super nice. You can trust them!
Laurence B.
I called my wedding campsite for my wedding and they were on top! The guests loved this type of accommodation which finalized the nature spirit of our decoration. I recommend them without hesitation!
Célanie M.
The service and the tents were exactly what we expected. All our friends who slept there were thrilled. Thanks again to the team.
Raul S.
Great memory! Great team, I really recommend using their service. The tents are beautiful, very comfortable. Really perfect!
Agathe B.
Installation is quick. The tents are large, clean and beautiful. We've had compliments from our guests. We even took some pictures of the couple in front! The people who manage the business are very nice!
Elsa S.